Ferrets, aka cat Snakes, sock stealers or sneaky sneaks are a great way to brighten your day, because I mean, come on, how can anyone be sad looking at these goof balls?!
He's So Stoked About That Peanut Butter!

Let's See That Blue Steel!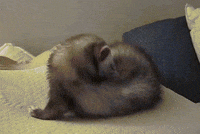 Nobody Puts Cat Snake In A Corner!
Jedi's In Training.
Majestic.
But You're Not Supposed To Give Them Water! Or Was That Gremlins?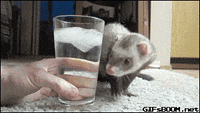 He's Here To Steal All Your Presents!
Helicopter Cat Snake!
Lots Of Focus…
…Zero Vertical Leap
Feel better?